Robinson Center Seating Chart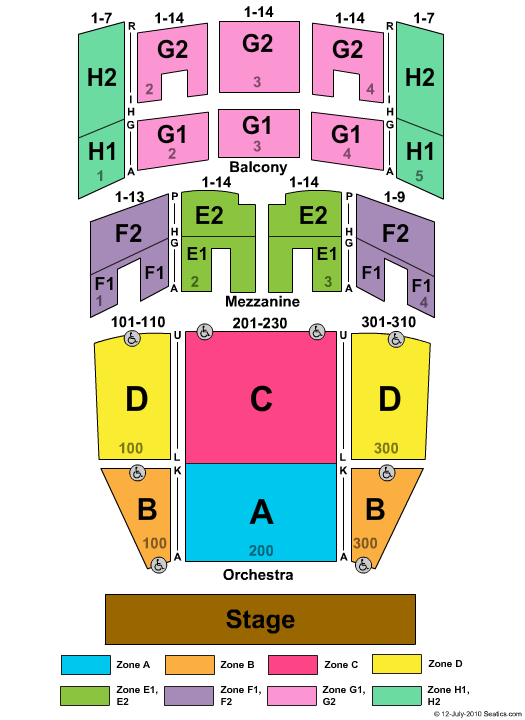 Robinson Center Performance Hall offers 2,222 seats across multiple sections and levels throughout the venue. As pictured in the seating chart below, wheelchair seating is available in the front most row of the Orchestra level as well as in the rear of each orchestra level section. Seating is theatre seating with cushioned seats and armrests that offer excellent sightlines from all points in the venue.
Each side of the venue has elevators, though the venue requests that able-bodied patrons use the Grand Staircase to move between levels as the elevators will be easily filled before and after concerts and events.
If you have trouble reaching your seats, staff members and volunteers throughout the building will assist guests in finding their seats.
NOTE: The seating configuration may change depending on the type of event. Always check the individual event seating chart when selecting your tickets.
Reserve your desired seatsby purchasing your tickets todayt. Visit the Robinson Center schedule to see all upcoming events.
To view the ticket and refund policies please visit the ticket information page.