Robinson Center Information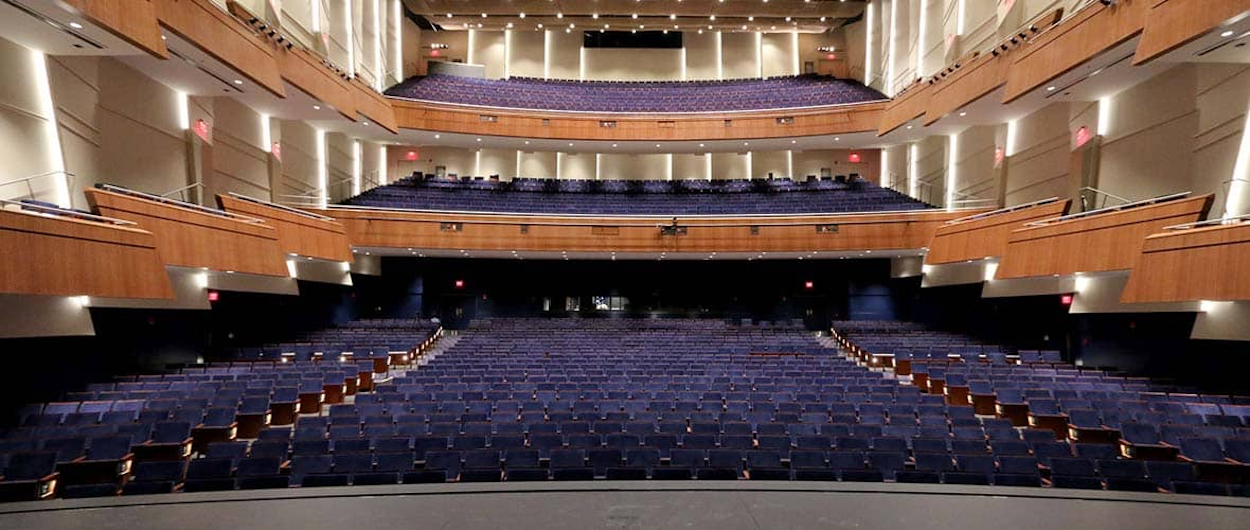 Even with all the great shows, productions, concerts, and events that come to the Robinson Center Performance Hall stage, it is still one part of a larger complex. The Robinson Center, as the complex is called, is a multipurpose facility that serves as a performance, convention, and exhibition space in downtown Little Rock's Statehouse Plaza. The building presents a memorable face from the moment visitors see the south facade of the Music Hall, which was constructed in 1939 by Eugene Stern of Wittenberg & Delony. The music hall remained a valued part of the Little Rock community ever since earning it an addition to the National Register of Historic Places in 2007, as the Joseph Taylor Robinson Municipal Auditorium.
The performance hall that the center was built around, became the primary performance space for the Arkansas Symphony Orchestra and has hosted several popular Broadway plays and musicals, as well as several concerts throughout the year. The venue has, historically, been home to some of the world's greatest entertainers with several award-winning singers, symphonic masterpieces, Broadway highlight productions, and ballet recitals all playing beneath their roof. The venue has also expanded to include high-performance WIFI throughout the venue, an exclusive catering department, and is even connected with a hotel that provides excellent service for guests, patrons, and visiting performers alike. Many critics have called it a true icon of American entertainment, making it a performance hall that fans will never forget.
While everyone knows that the concert hall stands for high-quality entertainment, do you know who it was named after?
The venue and facility ware named for Joseph Taylor Robinson, a former senator and congressman who also served as an Arkansas governor. Robinson served as Arkansas' 23rd Governor during his lifetime from August 1872 to July 1937. He had his start in politics after returning to Arkansas after studying law at the University of Virginia, winning an election to the Arkansas General Assembly and later to the US House of Representatives. After winning the election to become the state's 23rd Governor, he resigned from the position 1 year later so he could sit as a Senator. Despite a brief landslide defeat in a presidential bid with Al Smith against Herbert Hoover and Charles Curtis, he was elected as Senate Majority Leader when the Democrats took control of the Senate in 1932.
The Robinson Center Performance Hall is proud of its role in providing for the community of Little Rock and furthering the interests of world-wide live performance art.
Below are useful pages for further information on the Robinson Center Performance Hall:
Robinson Center Parking:
Read latest parking options and rules at the Robinson Center.
Ticket Policies:
Read the latest industry leading ticket guarantee and ticket authenticity policies when purchasing from tickets via this website.
Robinson Center Seating Chart:
View the Robinson Center Performance Hall seating chart and read latest information on the various seating options.